May 2019
Kris took both Tigger and Toby to the NJHAHA II Arabian Breed Show at the Horse Park of NJ.  On Friday, Tigger won his Second-2 class with a score of 65% and placed second in Third-1 with a 60%.  And Toby won both his Training-2 and First-1 classes with scores of 74% and 70%.  On Saturday, the boys won all four of their classes with scores of 67% in Second-2 and 68% in Third-1 for Tigger and 74% in Training-2 and 69% in First-1 for Toby.  That earned Toby the Training Level High Score for the show and Tigger won the Second Level and Above High Score for the show.  What a fun weekend.

April 2019
Tigger and Toby started the new year off right.  They both moved up a level; Tigger at Second and Third, and Toby at Training and First.  What an experience for Kris to be showing four levels at the same time!  Toby's first schooling show was at Second Nature Farm.  He rode Training-2 for a 71% and First-1 for a 69%.  That earned him the High Score Open Award.
Tigger went to Bally Vae Farm's schooling show and rode in Second-2 for a 74% and Third-1 for a 67%.  What a rush with 20 mph winds….we had plenty of impulsion!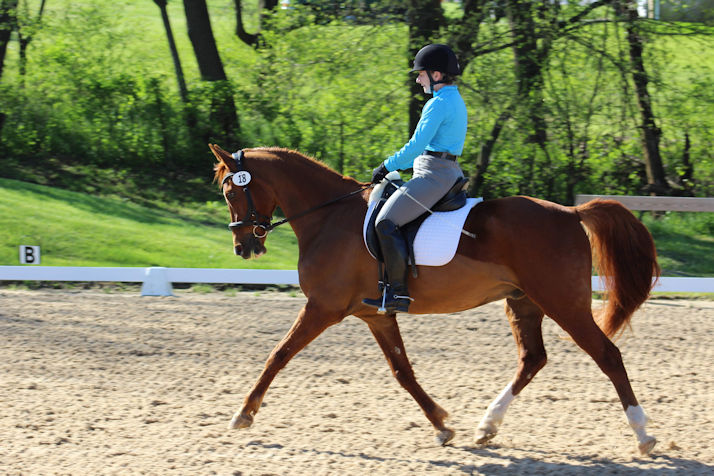 Tampa, FL-Winter Break
Once again, Kris and Bill headed to warmer climes for a bit of a winter break.  This year it was Tampa, FL, in March.  What a wonderful city!  Easy to get around the River Walk area with plenty of things to do and places to eat.  And of course if there're Segways, we've got to ride them!  We highly recommend them; very user friendly!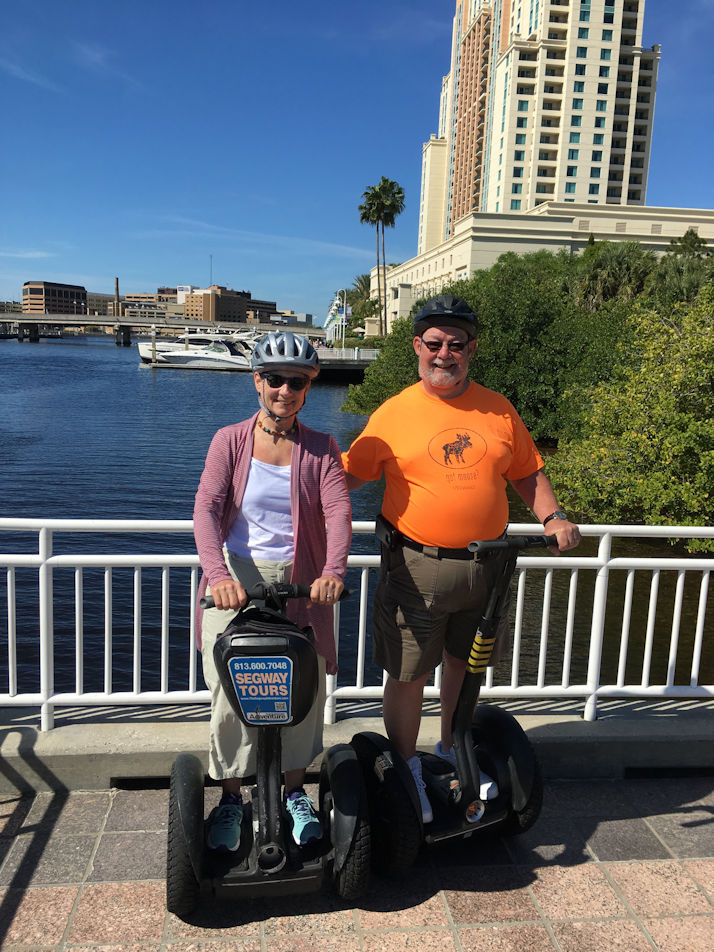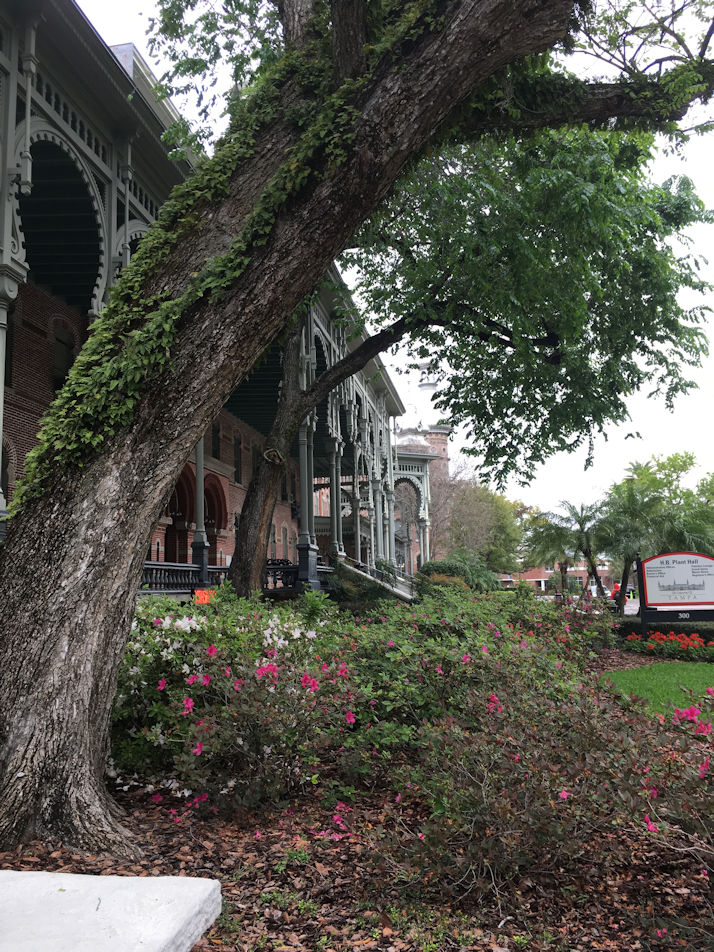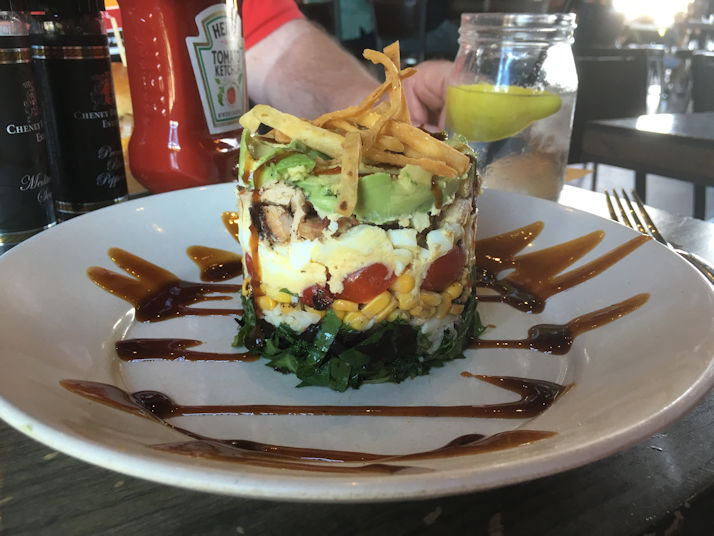 ---
Some photography on this website is courtesy of Lynn Kaufman, Equine Photography by Suzanne, Annie Duncan, Pam Thompson and Kris' cellphone!

Copyright 2010 -  Pink Ribbon Farm, Oxford, Pennsylvania