New Indoor Riding Arena!

The end of summer 2016 also brought the ground breaking for Pink Ribbon Farm's new indoor riding arena.  In August, dirt was brought in to level off the area and then left to sit and pack down.  Construction was finally started the beginning of December.  With luck we'll be riding in it before the spring rains come!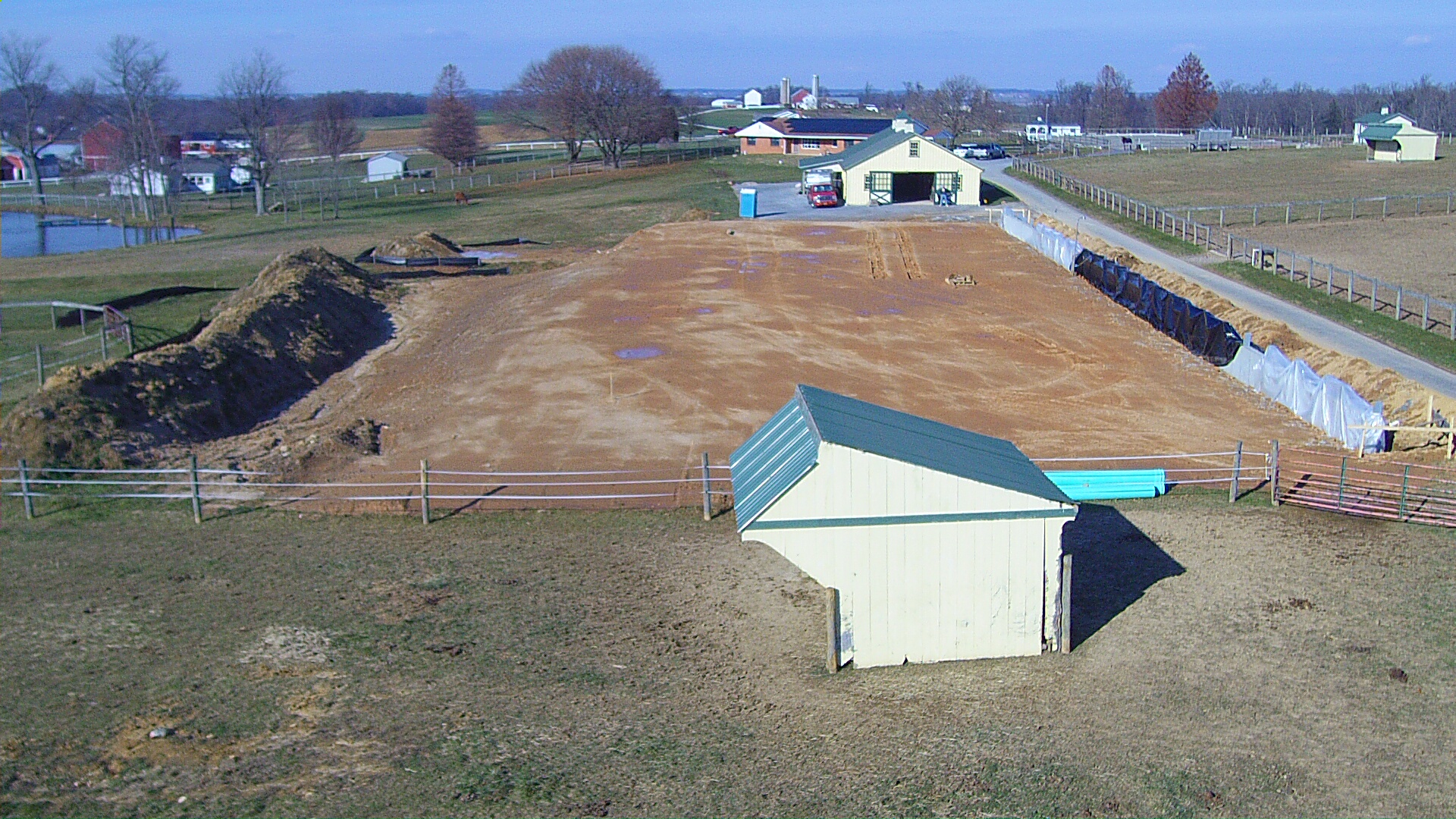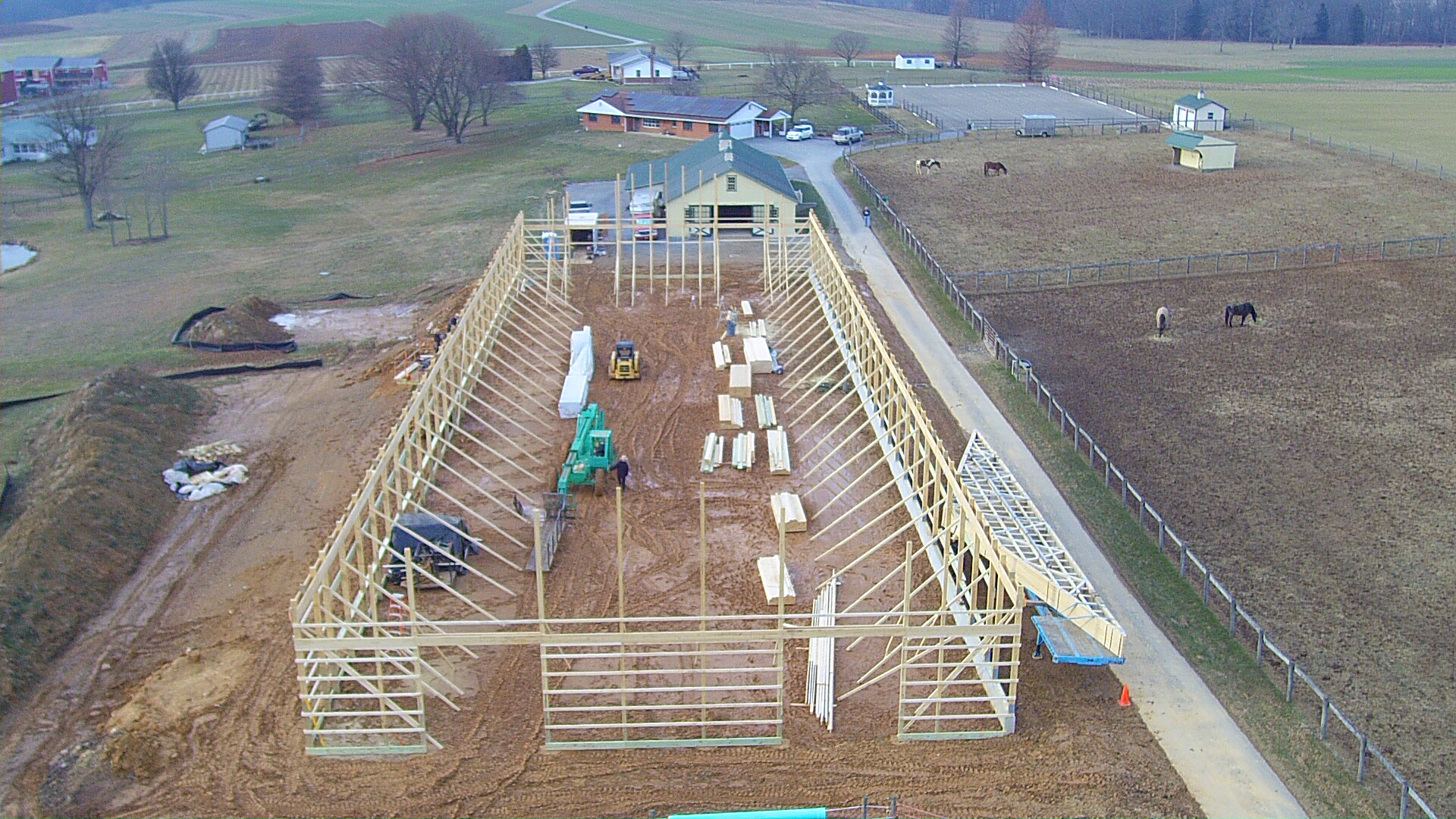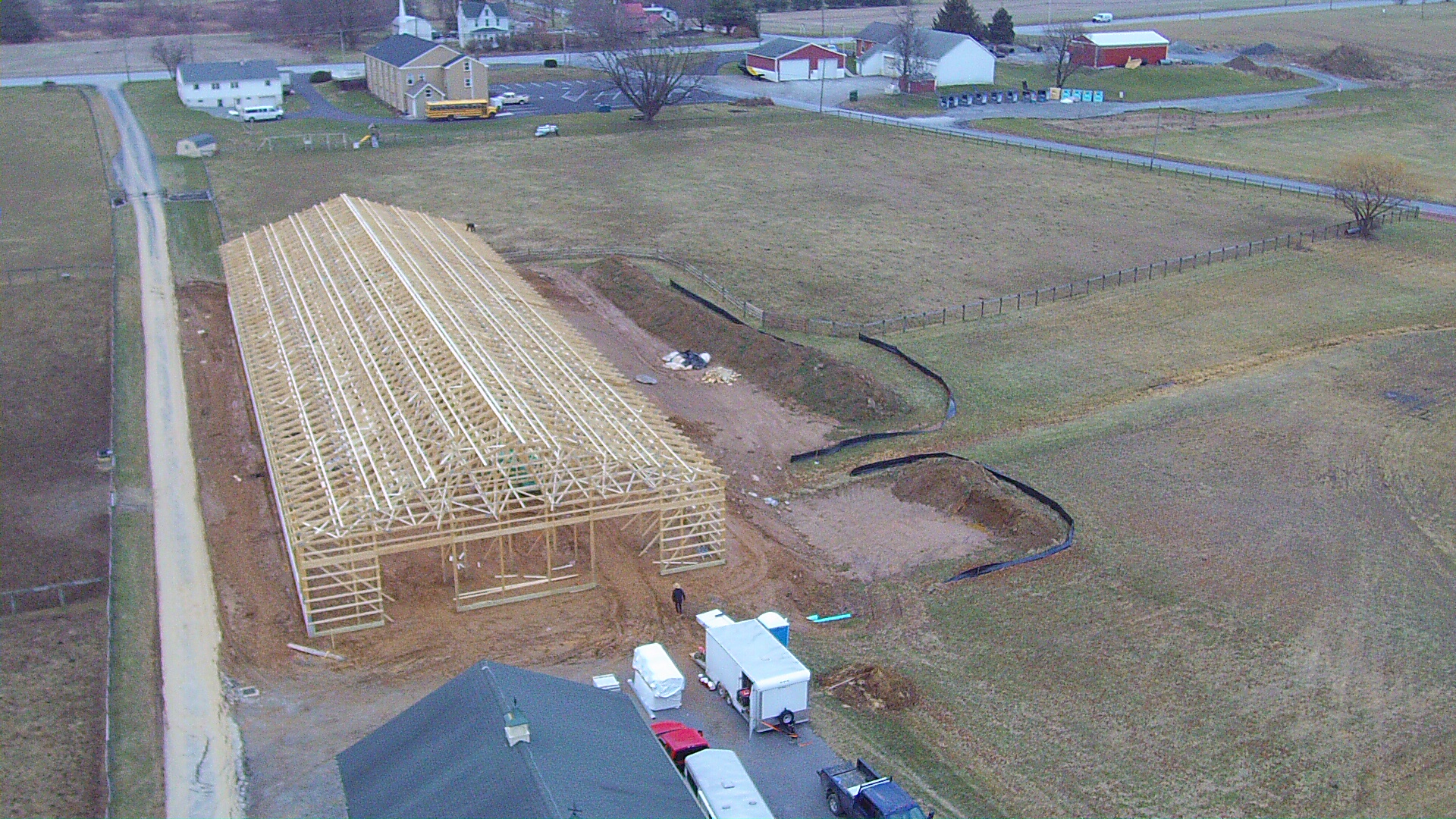 (These pictures taken with Bill's Drone!)


Summer and Fall of 2016

Kris rode Linda Swank's Spring Hollow Destrier at the June and July WPDA shows.  "Desi" won seven of his eight First Level classes, bringing home multiple Morgan High Scores and one show First Level High Score Award.  In September, they traveled to Syracuse, NY for the Regional Morgan Show where they won all of their classes, High Score First Level, and High Score Overall!  When the competition year was over, Desi was the USDF All-Breeds Champion at First Level Open and First Level Vintage Cup Professional with a median of 69.531%!  Desi also won the USEF National and Regional First Level Morgan Championship!  What a great year he had!




Kris accompanied Sharon Sexton and her two horses to the Arabian East Coast Championships in August where both horses brought home multiple tri-colored ribbons!  It was a fun show and Sharon was lucky enough to not have ride times during the torrential rains!

Spring 2016

After a slow start to Spring, Pink Ribbon Farm managed to get out to two schooling shows before the start of the Rated Horse Shows!..

Sharon Sexton and Ann Hughes braved the snow to show at DunMovin's April schooling show.  Both ladies had very good rides.  At their first ever dressage show, Ann and Odie scored a 68.7% in Training 1 and a 66.9% in Training 2.  They had a full entourage there to witness those nice rides!  Sharon and Briz rode Third Level prepping for a run at a USDF Bronze Medal.  They earned a 61.2% in both 3-1 and 3-3!  What a way to start the season!

At Blue Goose Stable's April schooling show, PRF had five combinations competing.  Kris rode Linda Swank's Spring Hollow Destrier to scores of 64.8% and 63.7% in First 1 and 2.  Sharon and Briz rode Third 1 and 3 again and earned a 61.8% and a 59.9%.  Tracey Norcini and IMA Irish Playboy, now concentrating on First Level, rode First 1 and 2 and earned scores of 63.1% and 62%.  Grace Usdin rode High Maintenance in First-3 and earned a 58.2% and in a move up to Second Level for both horse and rider earned a 56.2% at Second-1.  Also from the barn, Jamie Bays rode Pink Lemonade Shooter in the Combined Test Training Level Division and finished on their dressage score of 36.4 for a First Place.  Not a bad way to blow off the winter cobwebs!

The following weekend we all traveled to the Quentin Riding Club for the Mason Dixon Classic (Morgan and Arabian Rated Show).  Kris again showed Linda's Spring Hollow Destrier to four blue ribbons in First 1 and 2 with scores ranging from 65% to 69%.  This earned them the High Score First Level Morgan for the show!!

Sharon showed Briz (on Friday only) in Third 1 and 3 and received scores of 61.8% and 60.1%.  We're all very excited as this gave Sharon a score towards her USDF Bronze Medal (both tests were under the same judge).  Sharon also showed her 3-year-old, Furstafire in-hand.  He was a bit of a stinker after waiting in the trailer for several hours while his big brother finished his dressage tests so there was a wide range in his scores.

Tracey rode IMA Irish Playboy on Friday to two wins in Training-3 and First-1 and Kris rode him to a win in First-2.  We were very proud of Irish when his ring which was running 45 minutes late all of a sudden was on time and Tracey went into her second test with literally 5 minutes of warm-up!  Only Tracey could pull off a win like that!

Grace rode both of her horses, High Maintenance and Vacation, in First-3 and Second-1.  With scores that were up and down, Grace learned a lot and made some solid improvements that will carry over to future shows.  And they managed to win a class here and there!

Two weeks later, Kris and Sharon had a "quiet" weekend at the Horse Park of NJ.  With one riding horse and one in-hand they were able to enjoy the NJHAHA Show and spend some time catching up with friends when not showing.  On Friday, Sharon had two lovely, harmonious rides at Third 1 and 3 with scores of 55% and 57%.  Although not enough to earn her Bronze Medal, the judge appreciated the harmony and accuracy of the tests.  Also on Friday, Furstafire had two trips around the triangle with double judges.  After his unruly goes at Mason Dixon, Sharon had done a lot of prep work and had two amazing goes with a very well behaved young horse.  They received scores of 84% and 86% from the dressage judge and 96% and 98% from the hunter judge!  Wow!  Those scores earned them two very large trophies and neck ribbons for the High Score Half-Arabian under both judges!  What a way to redeem himself!  Then on Saturday, Sharon and Briz went back into the dressage ring under the day-2-judge and, with a bit more energy, received scores of 63.3% and 62% at Third 1 and 3.  And that is how you earn a USDF Bronze Medal!  What an awesome weekend!  Although, when all was said and done the PRF posse was missed……


 
---
Some photography on this website is courtesy of Lynn Kaufman, Equine Photography by Suzanne, Annie Duncan, Pam Thompson and Kris' cellphone!

Copyright 2010 -  Pink Ribbon Farm, Oxford, Pennsylvania